The Original Daguerreotypes
John Quincy Adams sat for photographer Philip Haas in 1843 that resulted in three daguerreotypes being produced.1 The first, shown below-left, is the well-known historical image of JQA. The second, on the right, was given by Adams to Congressman Horace Everett and remained hidden within the Everett family lost to history until it resurfaced in 2017 when a direct descendant put it up for auction with Sotheby's. The third daguerreotype remains unaccounted for.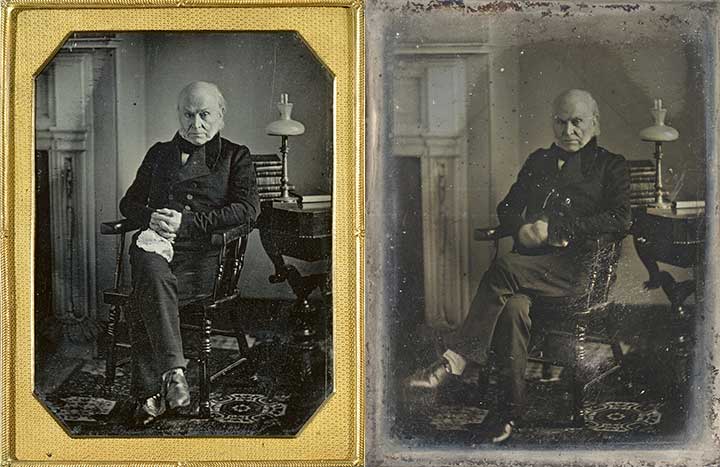 Left: 1843 daguerreotype of John Quincy Adams. Right: The "lost and found" daguerreotype of John Quincy Adams
Below are up close views of the before and after colorized and enhanced daguerreotypes.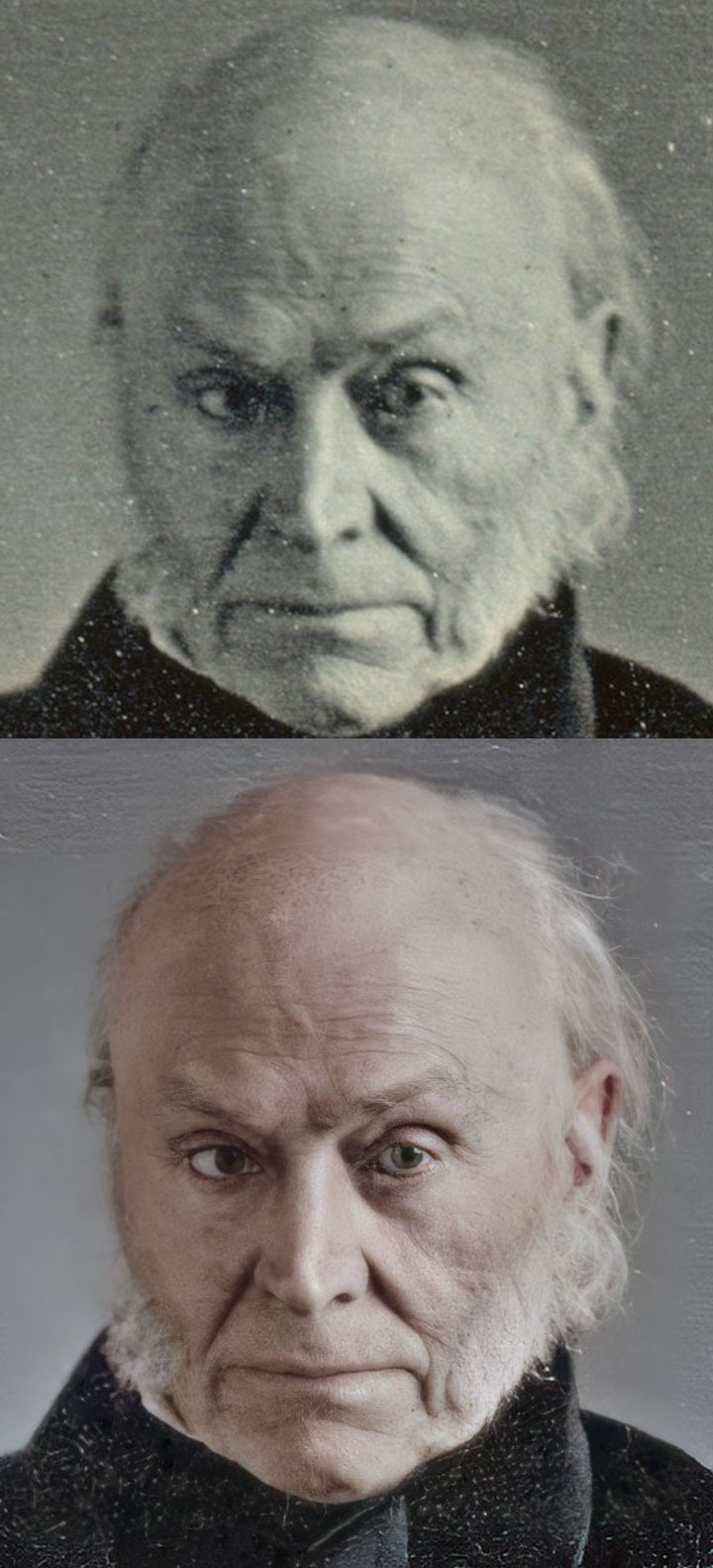 The "Lost and Found" Daguerreotype
The following before and after image is the "lost but found" daguerreotype of Adams.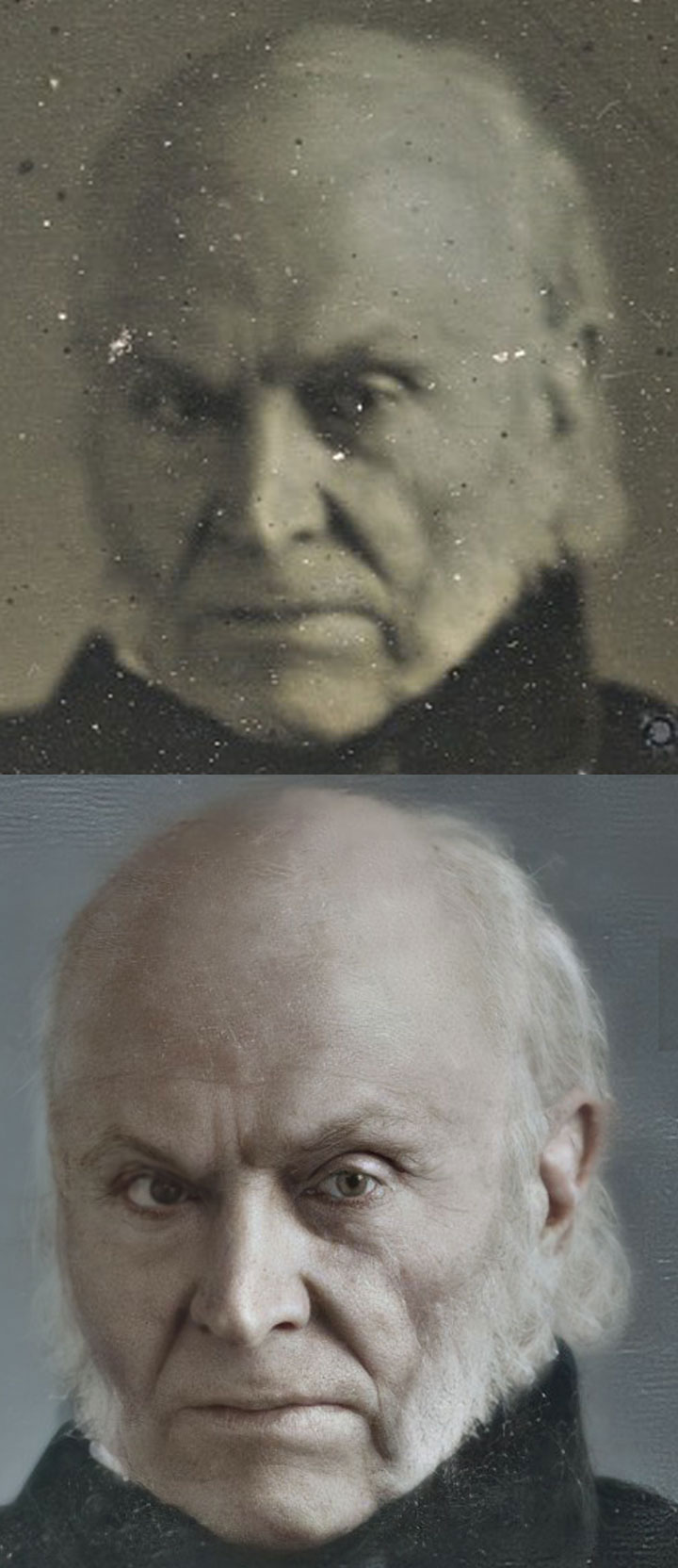 Since the second Adams daguerreotype has more blur, the AI has to interpret data that is not there; thus, the rendering of Adams' eyes does not appear correct. The AI is making its best guess as to what Adams' eyes looked like. In the images below, the top image shows the untouched original. The 2nd image shows the eyes as the AI renders them. The third image shows my Photoshop adjustments to make the eyes look more like the original or at least how I think the AI should have rendered them.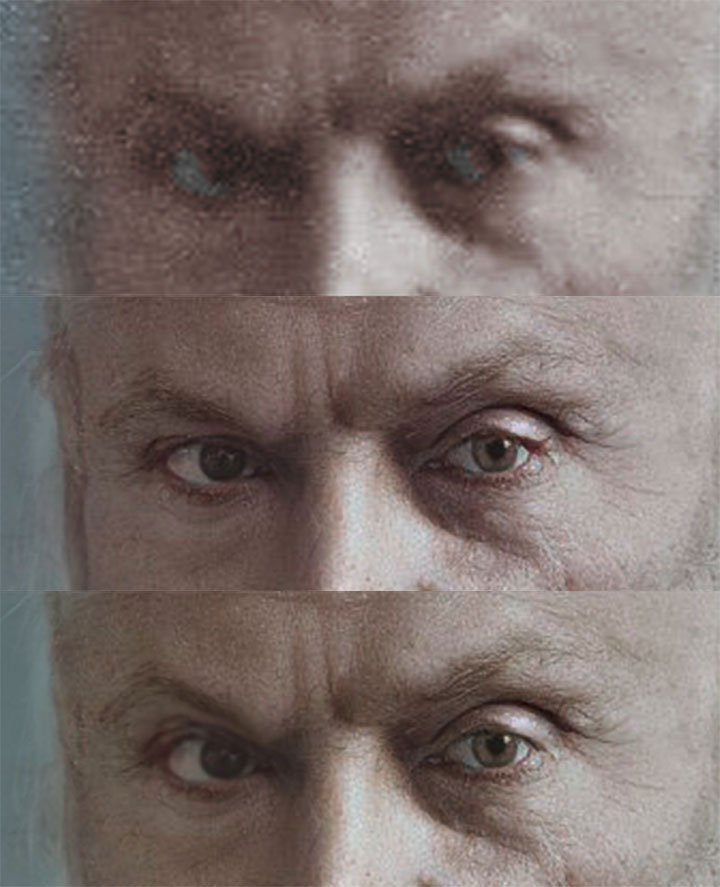 Final Versions
Below are the full colorized and enhanced versions of the daguerreotypes.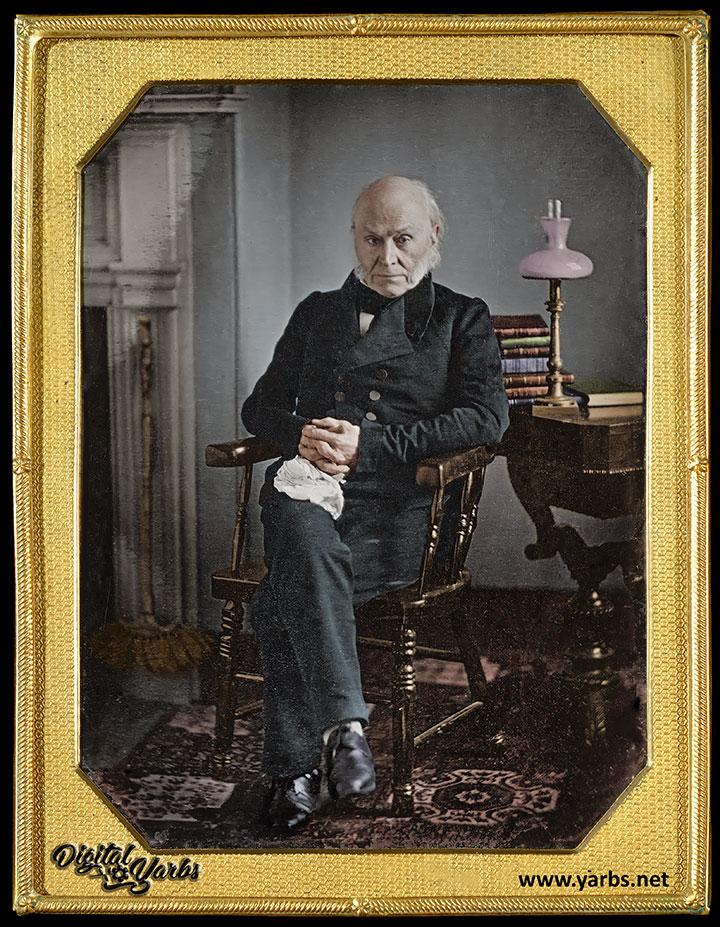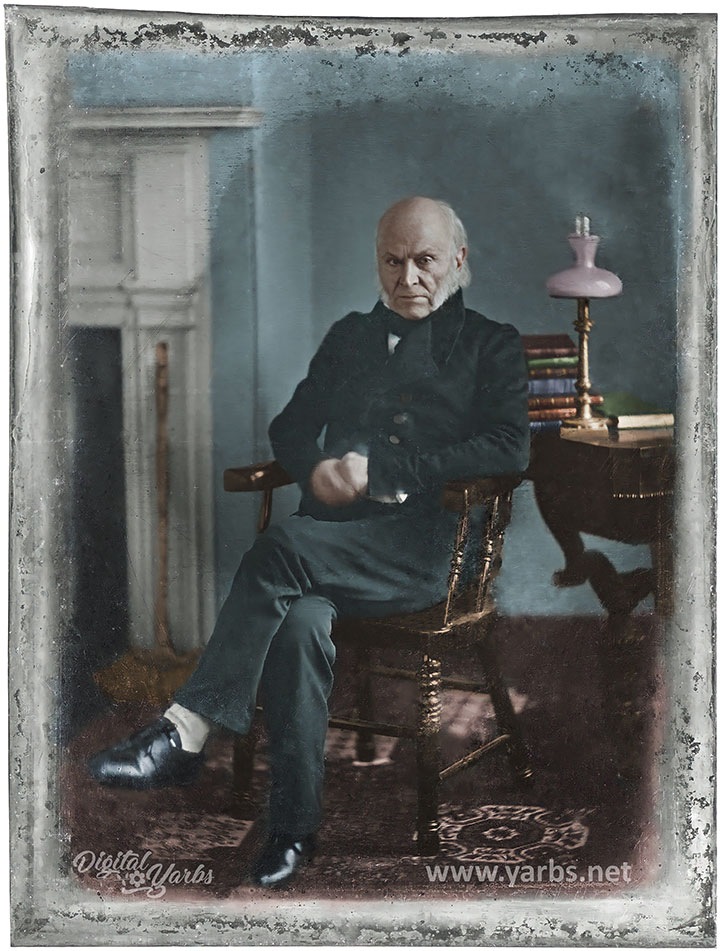 ---
An Open Letter and the Real Faces of President John Quincy Adams
Thanks for watching. If you liked this video, support my work by subscribing to Digital Yarbs YouTube Channel!
See all my John Quincy Adams Works
Sources & References:
1https://www.nytimes.com/2017/08/16/arts/design/john-quincy-adams-daguerreotype-sothebys-auction.html
Image Sources:
Metropolitan Museum of Art https://www.metmuseum.org/art/collection/search/268333
National Portrait Gallery https://npg.si.edu/object/npg_NPG.2017.110