A world of History created with Adobe Photoshop!
What did the Founding Fathers look like?
Using life masks, I completed a forensic/academic study of how the subjects most likely appeared using Adobe Photoshop to add flesh, hair, and other details. This site features reconstructions and animations of these life masks along with a little history and how the subjects might have looked in daguerreotypes and photographs.
Now, we can see the true likenesses of the American Founding Fathers: George, Washington, John Adams, Thomas Jefferson, James Madison and many other historical figures.
Latest Work: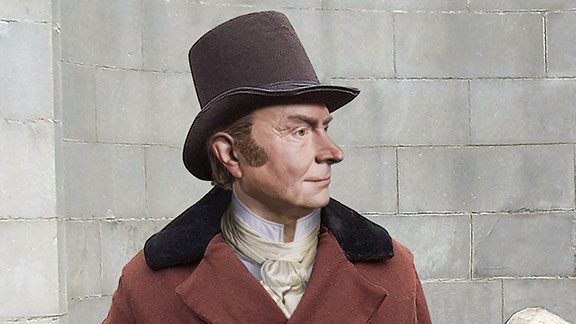 See John Quincy Adams' 1825 life mask reconstructed in a striking full body pose.