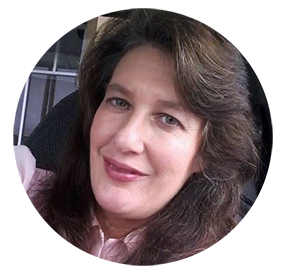 I am Cheryl A. Daniel, also known as Digital Yarbs, an ardent aficionado of both Photoshop and history. My passion lies in reconstructing life masks, statues, and busts of renowned early Americans and other prominent historical figures.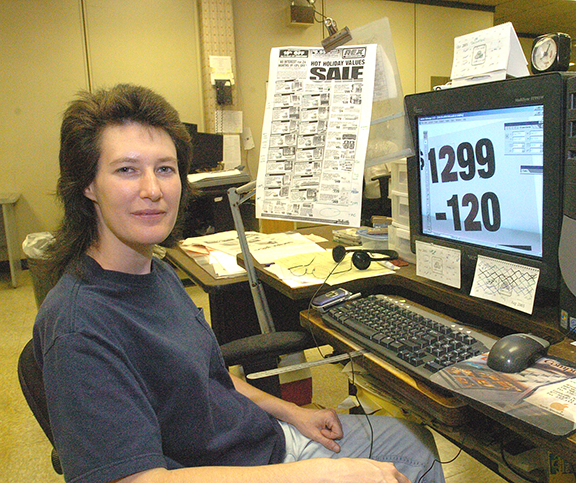 Combining my educational foundation in printing, graphic design, and a degree in Electronics Engineering Technology, I boast a multifaceted professional history. However, my true passion has perpetually revolved around the realms of graphics and publishing. My initial role at a community newspaper acted as a gateway to the realm of Adobe Photoshop. Since then, I've continually relished both playful experimentation and skilled utilization of the software throughout my professional journey.
I'm passionate about utilizing Photoshop and occasionally AI tools to create facial reconstructions of life masks, statues, and busts depicting notable early Americans and other prominent historical figures. Many have inquired about the origins of my interest in reconstructing life masks. It all began when I embarked on a quest to find the most accurate portrayal of James Madison for a historical/sci-fi novel I was writing. Amidst the myriad portraits of Madison, none seemed to capture his true essence. That's when I stumbled upon his life mask, which offered the most faithful representation. Despite having written around 500 pages of my novel, I made the decision to set it aside and focus solely on reconstructing life masks.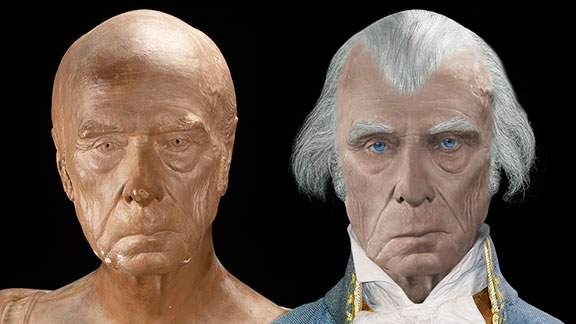 Once I shared my initial reconstruction of James Madison's life mask on social media, requests for similar work started pouring in. This prompted me to journey to New York, where I made my way to the Fenimore Art Museum in Cooperstown. This museum is home to the John Henri Isaac Browere collection of life masks portraying the Founding Fathers and other historical figures. The museum generously granted me access to photograph the original plaster life masks stored away from public view. And so, my expedition into the realm of life masks began, accompanied by explorations into the realms of statues and busts.
Engravings, drawings, paintings and sculptures of these historical figures may not be accurate, as they most likely suffer from "artistic license" and "sympathetic treatment" commonly employed by many contemporary portrait artists. Due to the lightness of Browere's plaster mixture the faces of his life masks were not distorted and were considered very accurate likenesses. Jefferson endorsed his life mask bust, as did James and Dolley Madison when they saw it several days later. James Madison said of his own life mask, "Per request of Mr. Browere, busts of myself and of my wife, regarded as exact likenesses, have been executed by him in plaister, being casts made from the moulds formed on our persons, of which this certificate is given under my hand at Montpelier, 19, October, 1825." Montpelier, 19, October, 1825."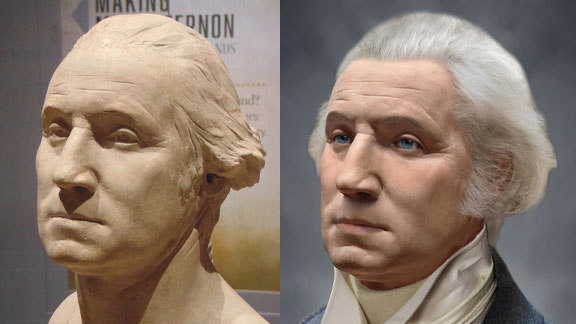 Starting with a high-resolution photographs of these life masks; combined with meticulous research into eye color, hair style and color, eyebrows, complexion, etc.; and the magic of Adobe Photoshop, viewers for the first time get to see the real faces of these great icons of history reconstructed to show what they most likely looked like.
At yarbs.net, you can delve into my captivating collection of reconstructions and animations derived from these life masks, showcasing how these subjects might have appeared in period dress daguerreotypes and photographs. Along the way, I sprinkle fascinating historical tidbits to enrich your journey. Among my reconstructions, you will discover the faces of illustrious individuals such as George Washington, John Adams, Thomas Jefferson, James Madison, Dolley Madison, Marquis de Lafayette, Henry Clay, and an array of others!
You can see or purchase Digital Yarbs' works at Fayetteville History Museum, James Madison Museum and the Lafayette Alliance.



My Photoshop facial reconstructions have been featured on book covers and displayed in history museums.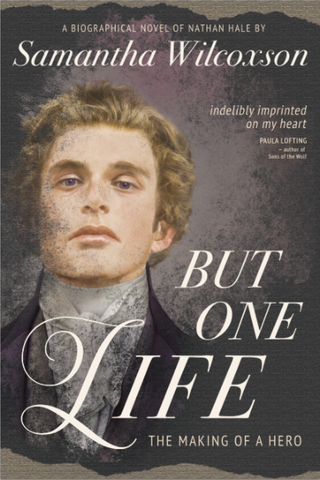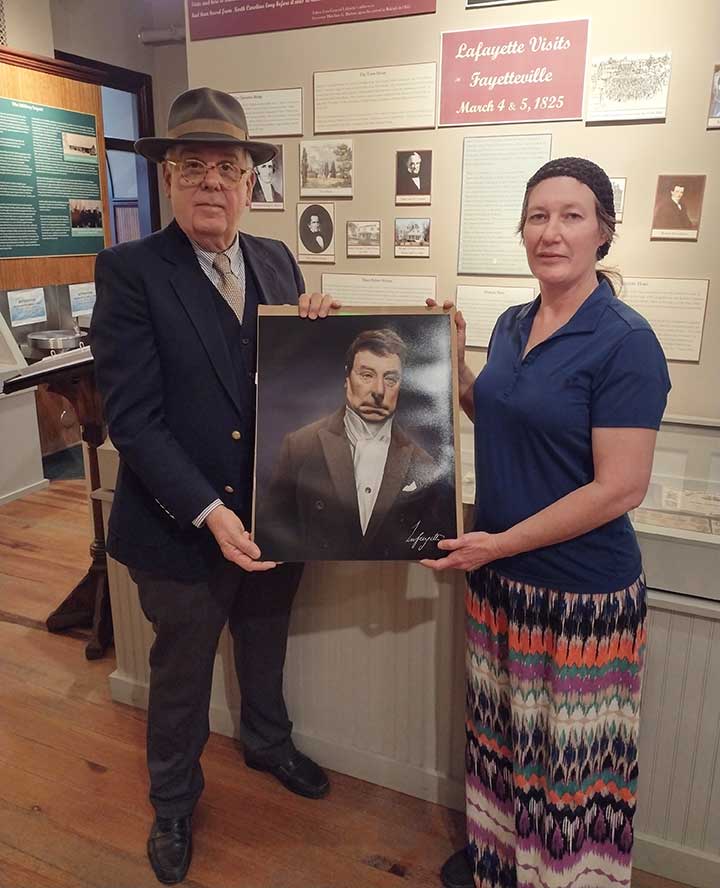 Select a link to below to start seeing REAL faces never seen before!