Lost Photographs of History – John Quincy Adams, A Full Body Pose
Old Man Eloquent
See a rare glimpse of John Quincy Adams in a striking full-body pose. This physically fit statesman could very easily be considered a fitness fanatic. As an early bird, Adams would wake up at five, have a cold bath, and read a few chapters from his German-language Bible. He was an avid walker and was known to lay down between two and six miles daily. Additionally, he would take a morning swim in the Potomac River, sometimes nude, often for up to 50 minutes in the current.1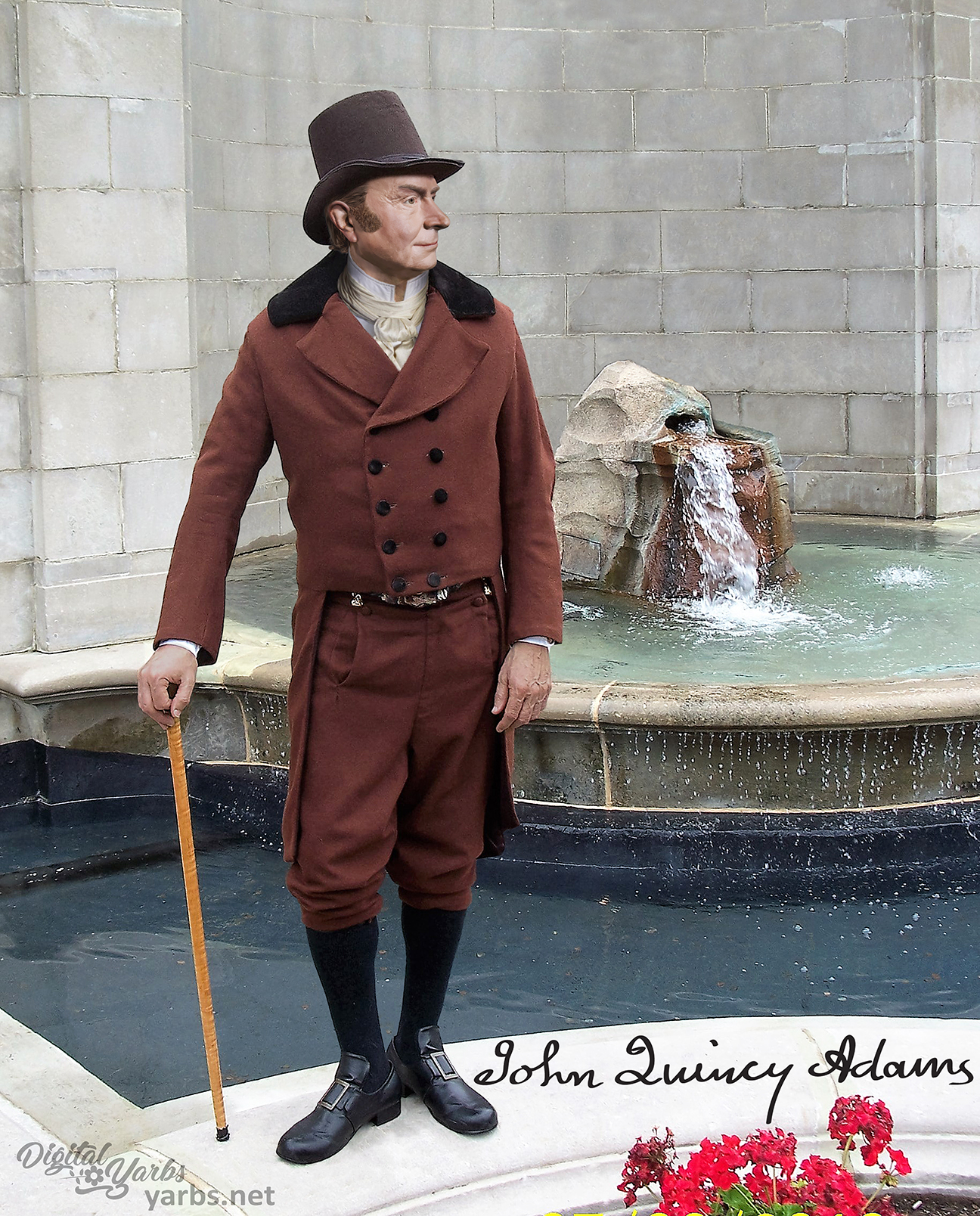 The suit Adams is wearing is the same one worn at the signing of the Treaty of Ghent. "On December 24, 1814, The Treaty of Ghent was signed by British and American representatives at Ghent, Belgium, ending the War of 1812. By terms of the treaty, all conquered territory was to be returned, and commissions were planned to settle the boundary of the United States and Canada."2 One hundred years later, in 1914, Artist Amédée Forestier painted a portrait of Adams in this same suit.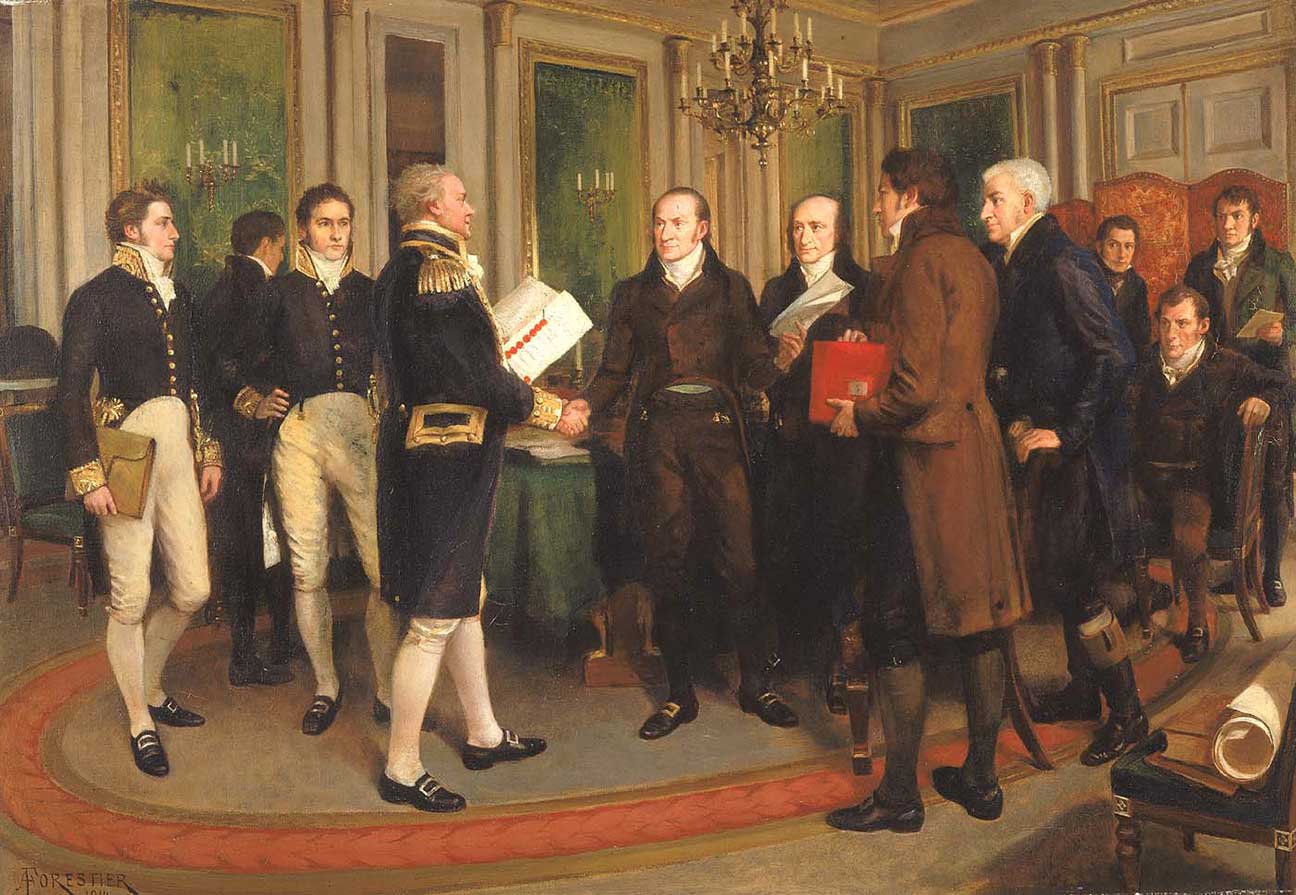 In 2022, a new image revealing John Quincy Adams' real face was created from his life mask, reconstructed with Photoshop, and clothed in his "Treaty of Ghent" suit.
John Quincy Adams Life Mask
John Henri Isaac Browere cast Adams' life mask in 1825. The mask shows Adams as he looked when he was president, at 58, with brown hair and no mutton chop sideburns.

An Open Letter and the Real Faces of President John Quincy Adams
Subscribe to the Digital Yarbs Youtube Channel
---

See all my John Quincy Adams Works
Sources & References:
1ArmPocket "5 Presidents Who Took Their Physical Fitness Seriously" https://www.armpocket.com/blogs/news/5-presidents-who-took-their-physical-fitness-seriously
2History.com "Treaty of Ghent" https://www.history.com/topics/war-of-1812/treaty-of-ghent