Nathan Hale, a distinguished American Patriot, soldier, and spy for the Continental Army during the American Revolutionary War, is immortalized in the face captured through a Photoshop reconstruction of Frederick William MacMonnies' statue of Hale in City Hall Park, New York.
Born on June 6, 1755, Nathan Hale excelled academically and graduated with honors from Yale University in 1773. Soon after, in 1775, he joined a Connecticut militia unit and rapidly rose to the rank of first lieutenant within five months. He became a valued member of Knowlton's Rangers, a reconnaissance and espionage detachment established by General George Washington.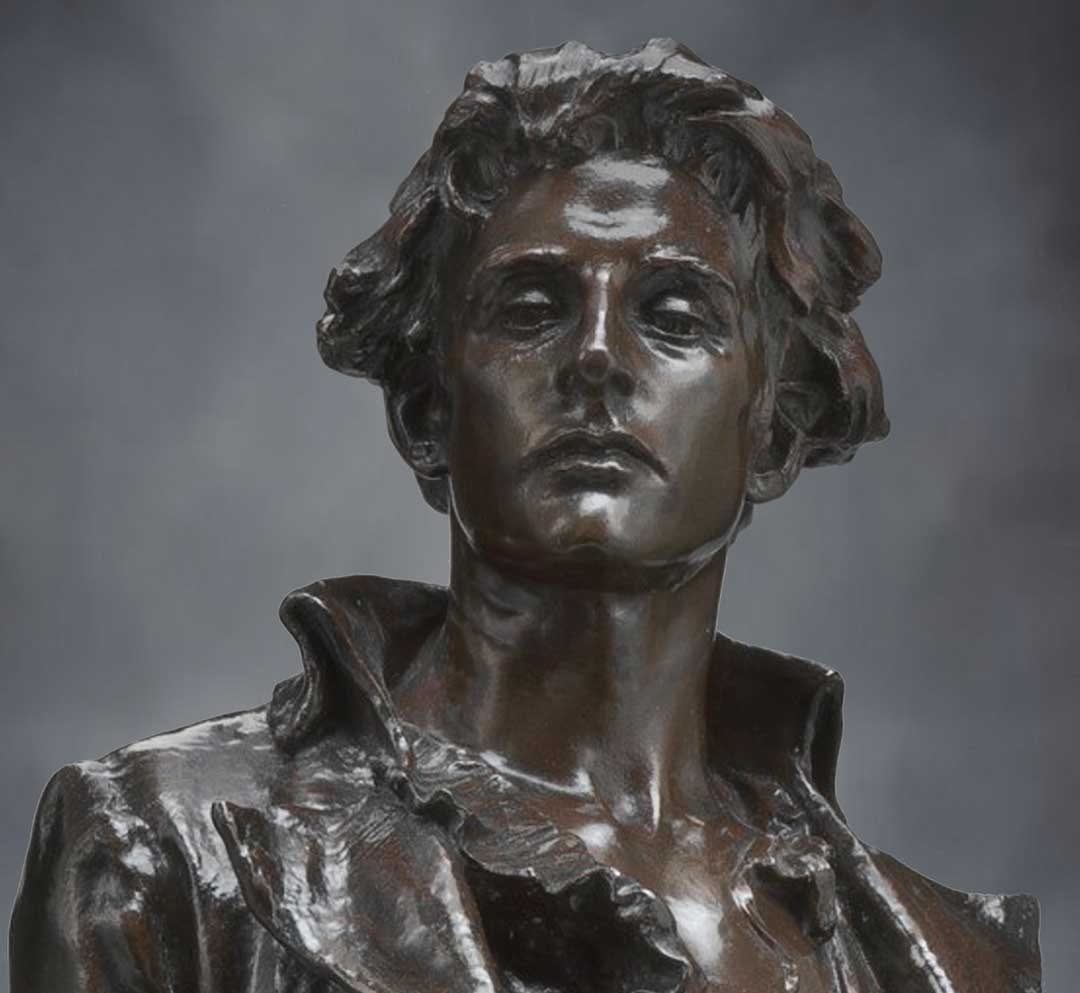 At the young age of just over twenty-one, Hale's courage and determination led him to volunteer for a perilous mission behind enemy lines before the Battle of Harlem Heights. Though lacking formal training in espionage, he succeeded in gathering vital information about British troop movements for a week.
Sadly, on September 21, 1776, during his return from a mission, Hale was captured and found in possession of an incriminating document written in Latin hidden in the sole of his shoe. Without a fair trial, General William Howe ordered his execution for spying, which was carried out the next morning, September 22, 1776. Hale spent his final night confined in the greenhouse of Howe's headquarters, and at dawn, he was led to the gallows, where he faced his death with remarkable courage, supposedly uttering, "I only regret that I have but one life to lose for my country."
Nathan Hale's legacy lives on as America's first spy and a symbol of unwavering patriotism. In recognition of his selfless sacrifice and devotion, he was officially declared Connecticut's state hero on October 1, 1985.
Contemporary accounts paint a picture of a remarkable individual. Beyond his intelligence and athletic prowess in wrestling, football, and broad jumping, Hale was described as kind, gentle, religious, and exceptionally good-looking. With fair skin, light blue eyes, and hair, he stood just under six feet tall, captivating both men and women alike. His presence and character earned him the admiration and affection of all who knew him, and it was said that all the girls in New Haven were enamored by him.