Intro
Using a Sideshow 1/6 scale Superman action figure and a little Adobe Photoshop magic I was able to create the perfect companion for my trip to the Super Museum in Metropolis Illinois. Come along and see the photo tour of the Museum with me. At the end of this post see the video of the before and after Superman scenes.
Superman Arrives
Shocked, I couldn't believe that Superman responded to my text and actually showed up at my house…. yes, the Man of Steel at my house! I felt that same giddy excitement that Lois Lane felt the day Superman visited her for the first time by landing on her balcony. Unlike Lois, at least I didn't have to fall out of a helicopter to get his attention.1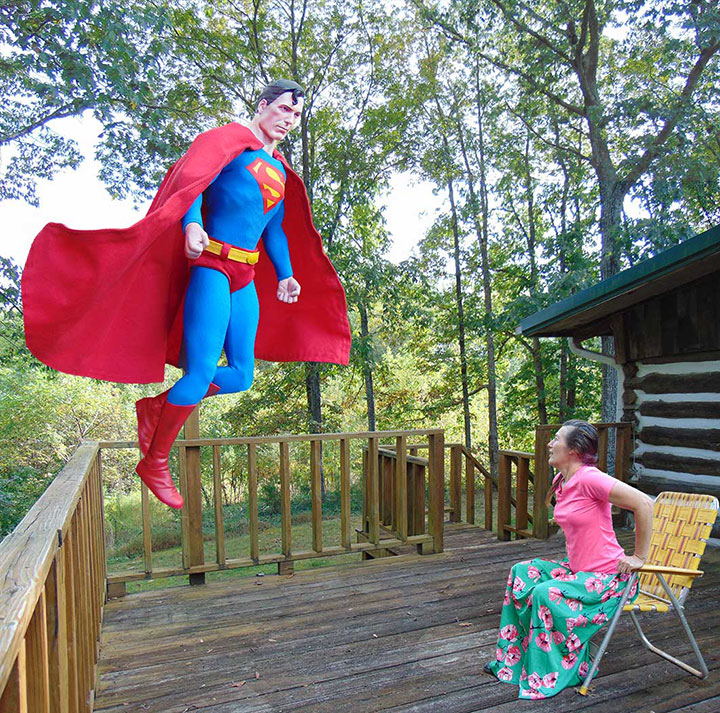 Seeing him for the first time, I said, "Wow, you don't look like Christoper Reeve."
"Of course not," he grins, "Reeve was just an actor, I'm the real thing, Kal-El from Krypton."
Still in shock, I said, "You mean you can really fly?"
"Yes, and I'm here to take you to the Super Museum in Illinois."
After my visit with James and Dolley Madison, I knew this visit with Superman was going to be, well, just super. I was looking forward to another vacation trip.
I said, "Superman, I'm 48 going on 5. Take me to see some Superman toys!"
Before we go, someone or should I say something shows up. It's the evil USB with it's blue energized power ray eyes. It tries to stop us from making the trip. Superman flies up and confronts the evil AI (Artificially Intelligent) device.
He says, "This looks like a job for Superman!"
Superman zaps the villain with his heat ray vision right there in my front yard.
The giant evil USB crashes to the ground in flames. We can now make our trip to Metropolis unhindered.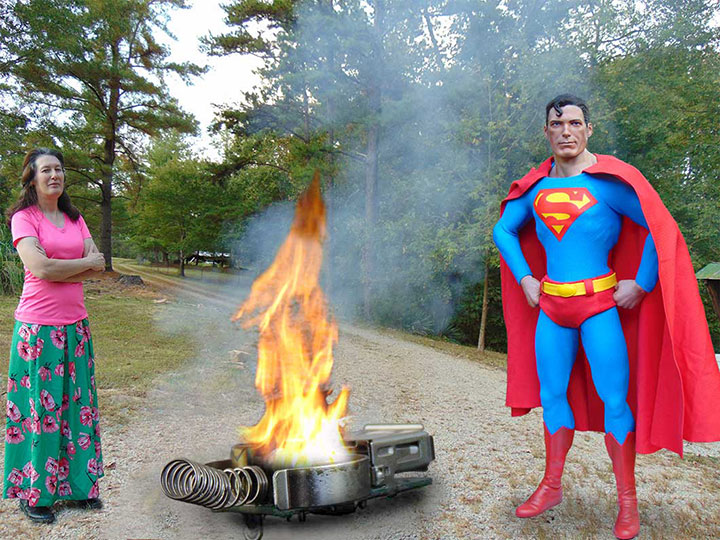 Arrival at the Super Museum in Metropolis Illinois
We arrive at the Super Museum. Looks like Perry White beat us there in the Daily Planet 1953 Chevrolet.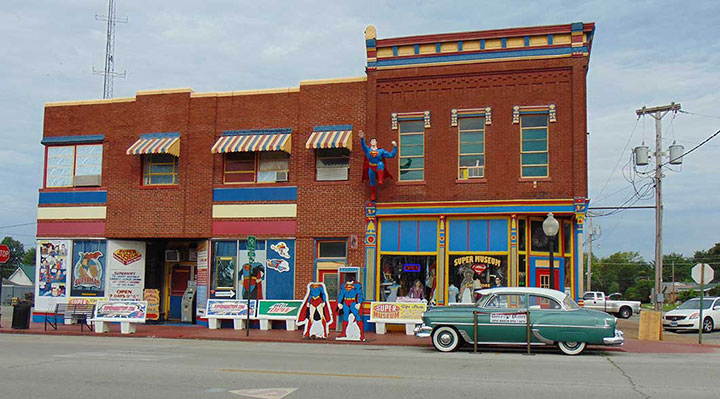 We are greeted by a giant Superman statue at the end of the street.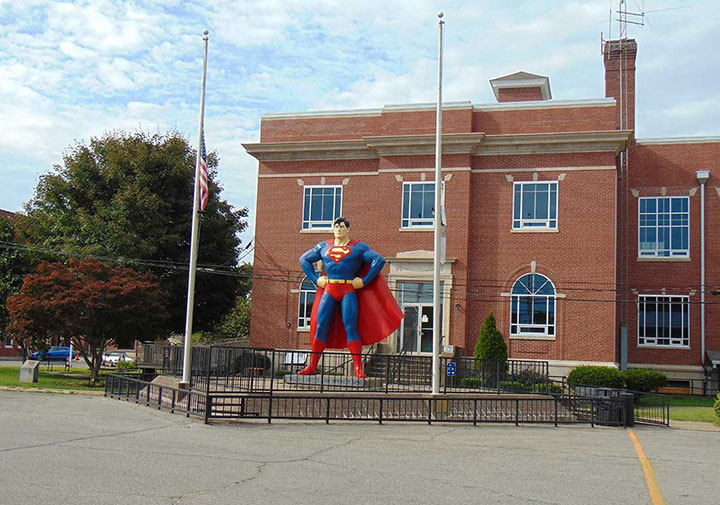 Look at the inspection sticker on that old Chevy, it's from my home state North Carolina!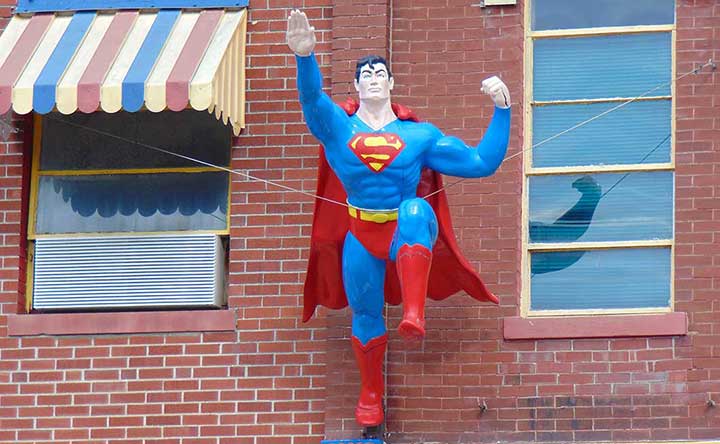 Admission is only $5 to see everything Superman!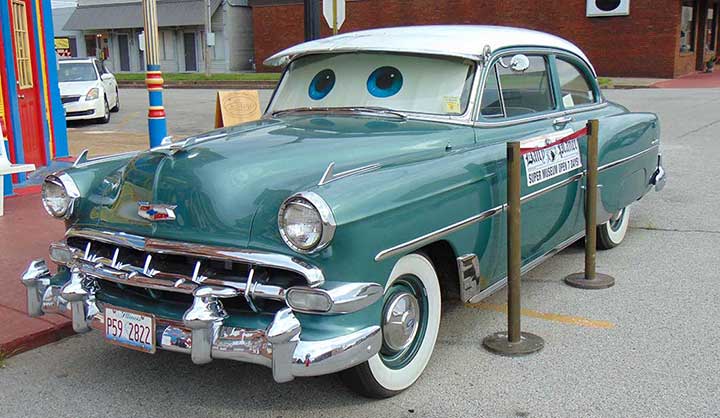 So much Superman.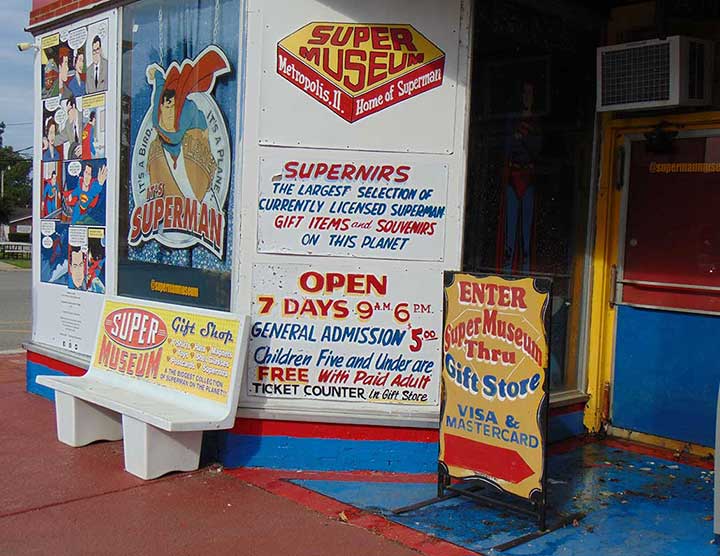 And more Superman.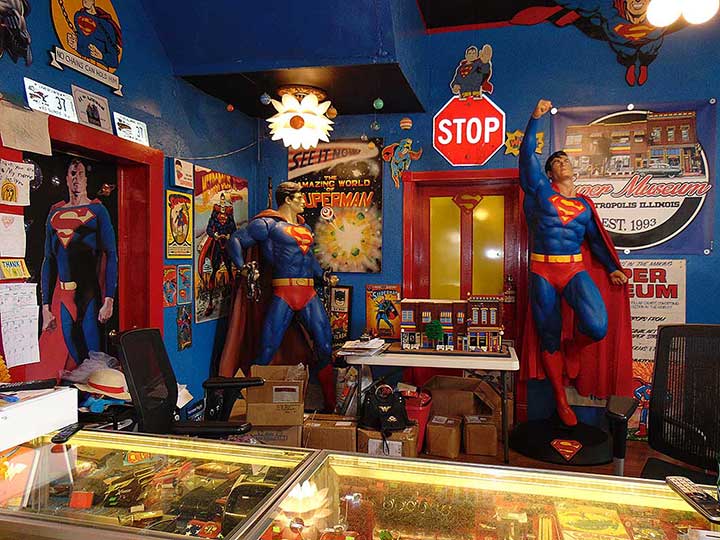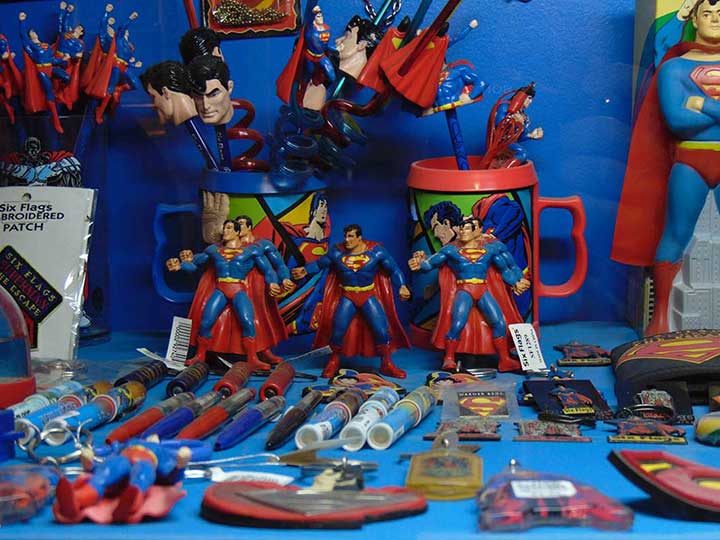 George Reeves figures.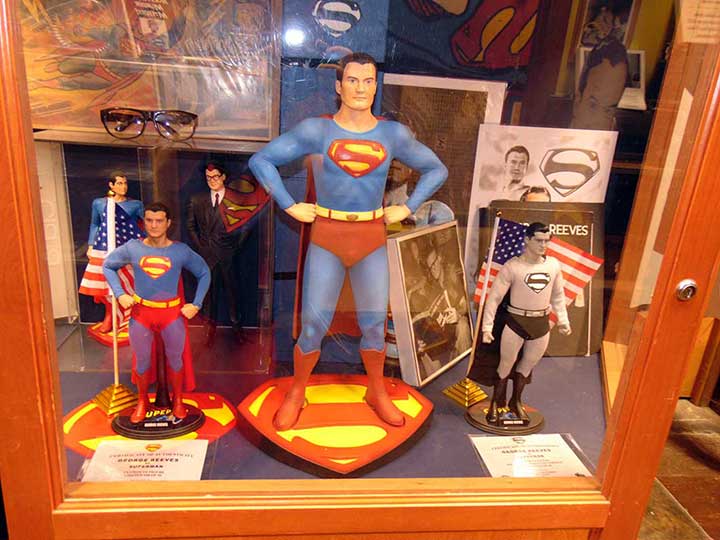 Superman versus Muhammad Ali. These figures were taken from the front cover of DC Comic's 1978 oversize comic #C-56.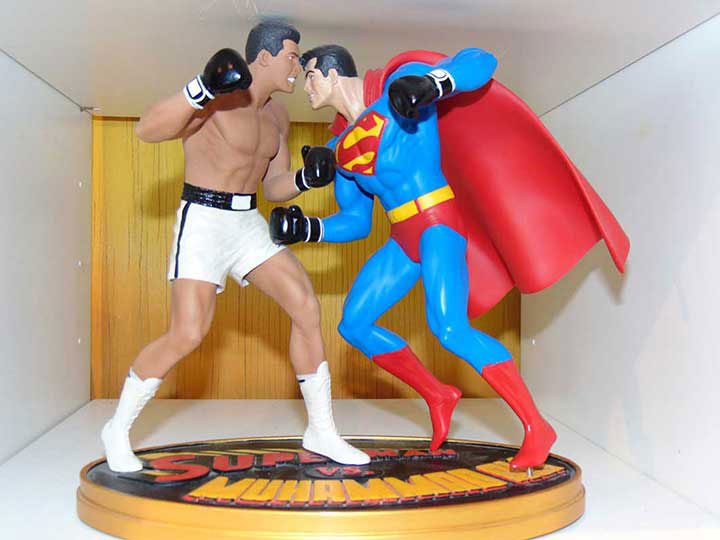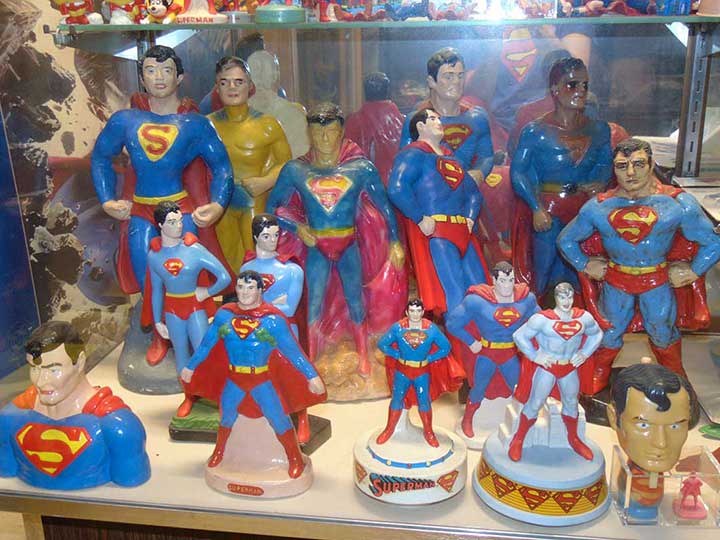 Brandon Routh (left) and (Right) the Ken Doll Superman.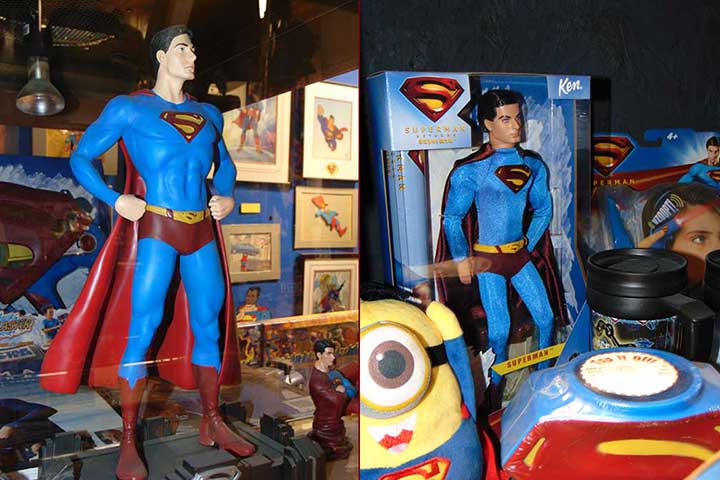 (Right) Costume worn by George Reeves.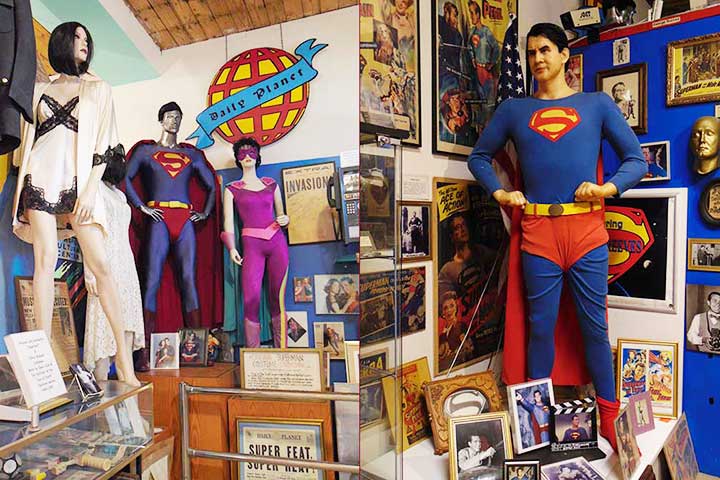 (Left) Costumes worn by Christopher Reeve.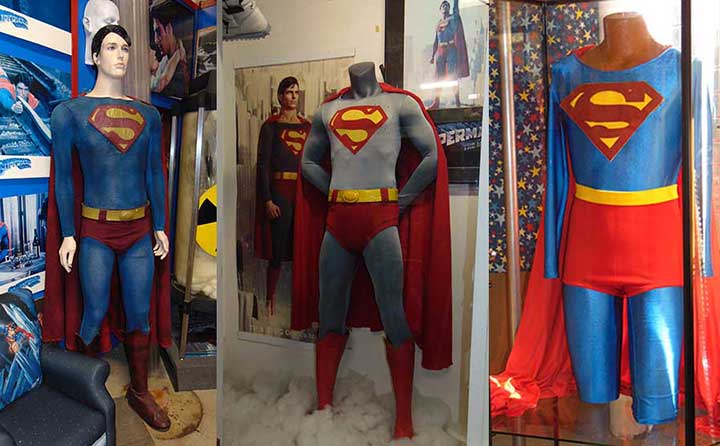 A little bit of Supergirl.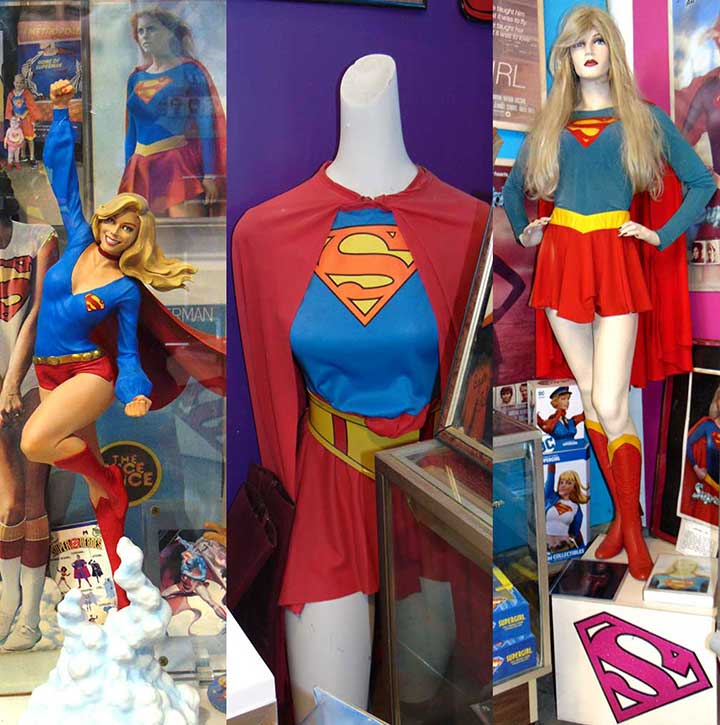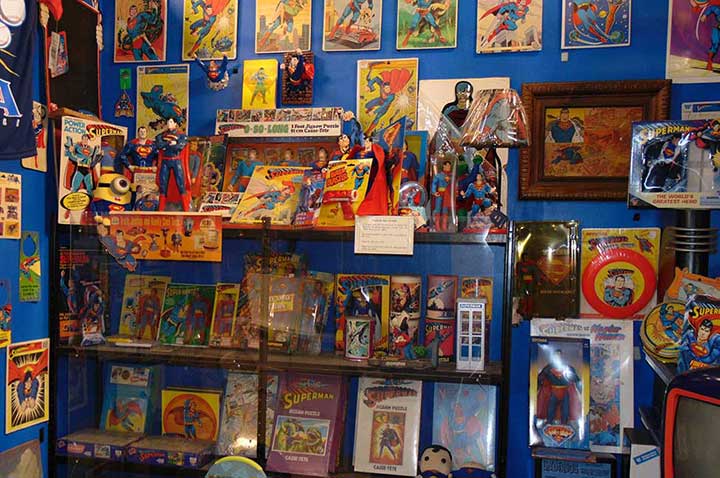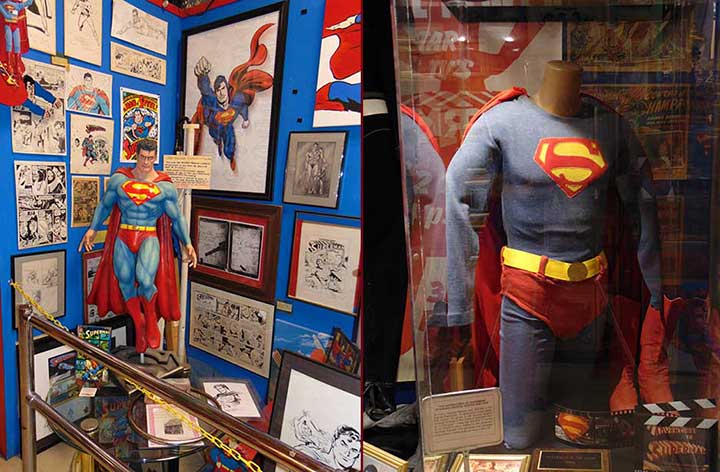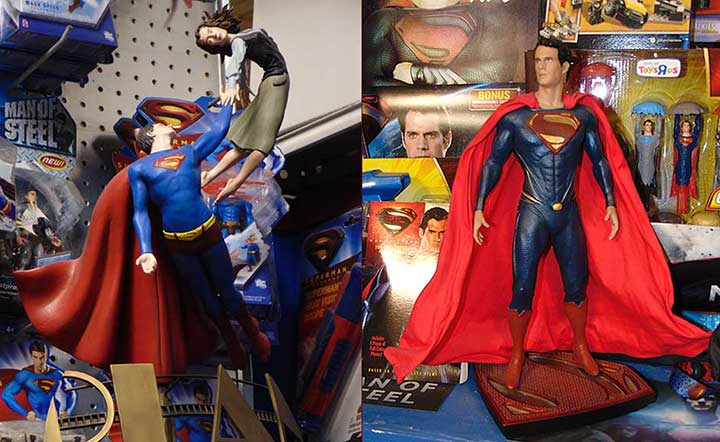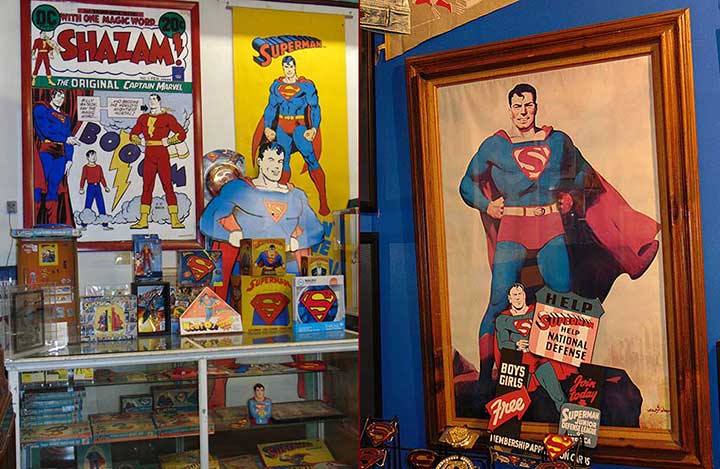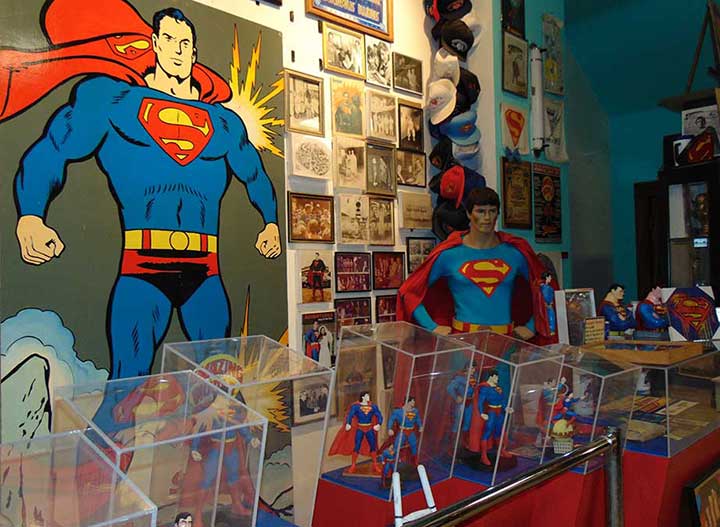 (Left) Dean Cain as Superman. (Right) George Reeves Superman Figure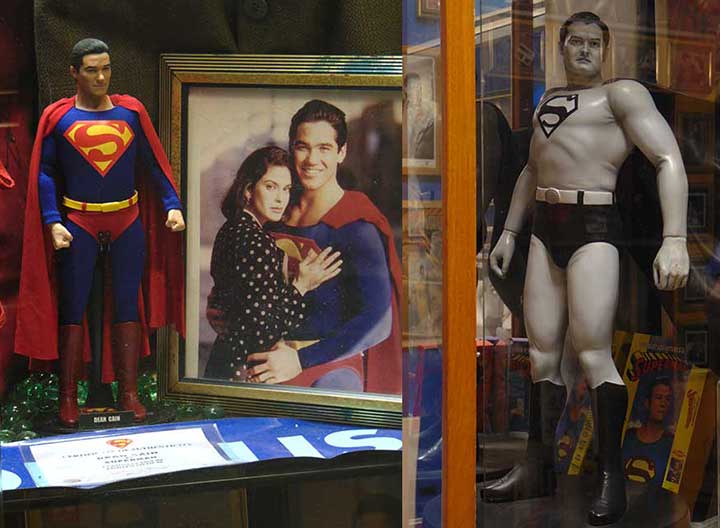 (Left) Christoper Reeve as Clark Kent, (Right) Posing with Batman in my Superman garb.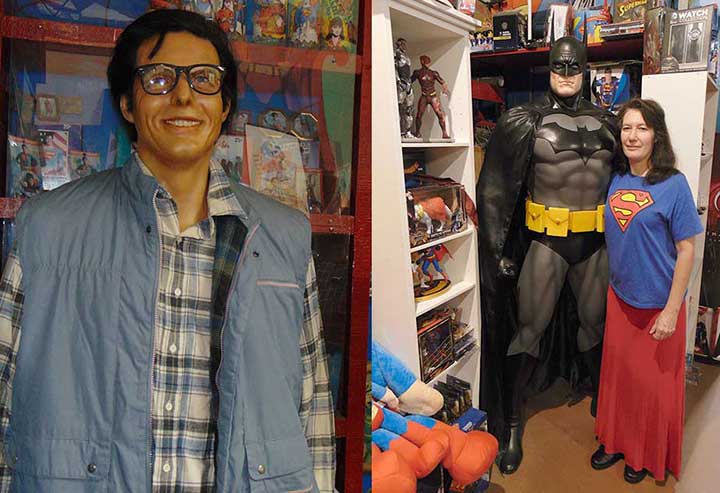 Posing with Superman in my Superman garb.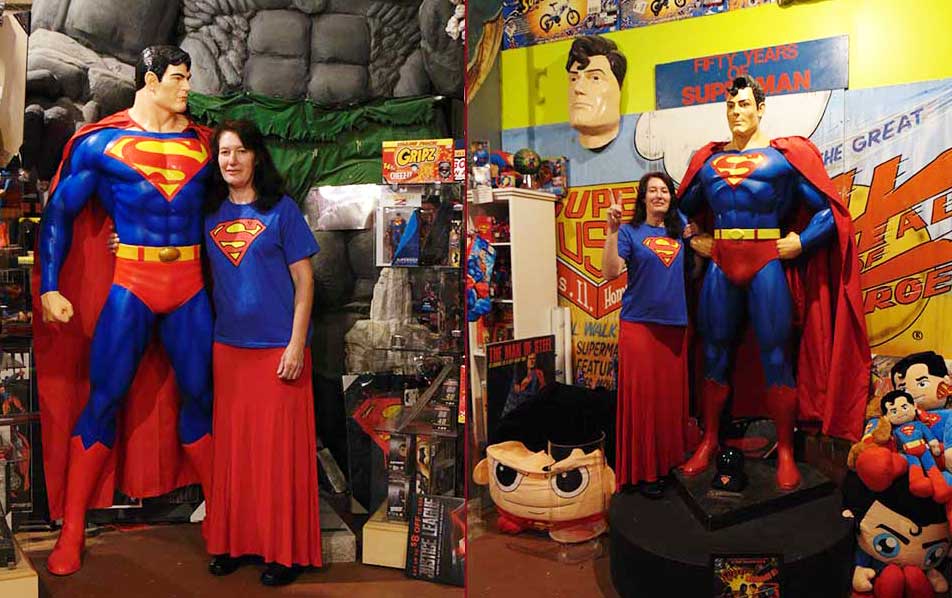 As I did with James Madison and my visit to Montpelier, I had to do the same with Superman and have a photo made with him. Eat your heart out, Lois Lane!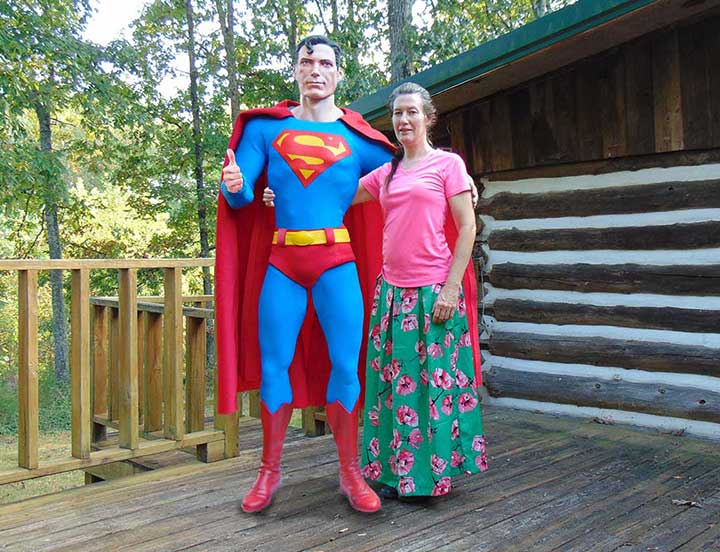 ---
Superman Creation Video
Sources & References:
1Superman. Dir. Richard Donner. Perf. Marlon Brando, Gene Hackman, Christopher Reeve, Margot Kidder, Glenn Ford, Phyllis Thaxter, Jackie Cooper, Trevor Howard, Marc McClure, Terence Stamp, Valerie Perrine, and Ned Beatty. Warner Home Video, 2001. DVD.