The real face Charles Carroll of Carrollton, a signer of the Declaration of Independence, based upon his 1826 life mask, cast by John Henri Issac Browere. The mold was taken when Carroll was at the ripe age of 89.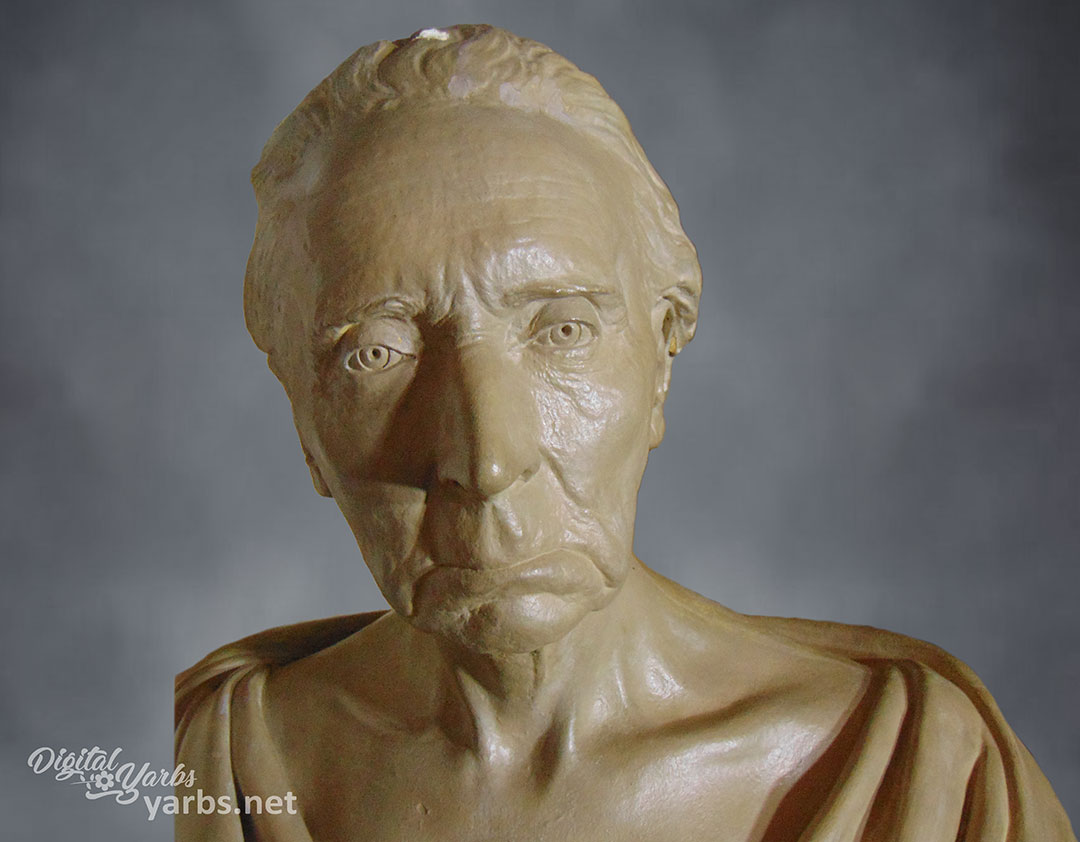 He was the only Catholic signatory of the Declaration of Independence and the longest surviving, dying 56 years after its signing in 1832. Among the esteemed Founding Fathers of the United States, Carroll's contributions abound. He graced the Continental Congress and Confederation Congress as a delegate and later ascended to become Maryland's first representative in the United States Senate. In the constellation of Declaration signers, Carroll shone as the brightest star in terms of wealth and formal education. Having imbibed knowledge during his 17-year tutelage under Jesuits in France, he wielded fluency in five languages.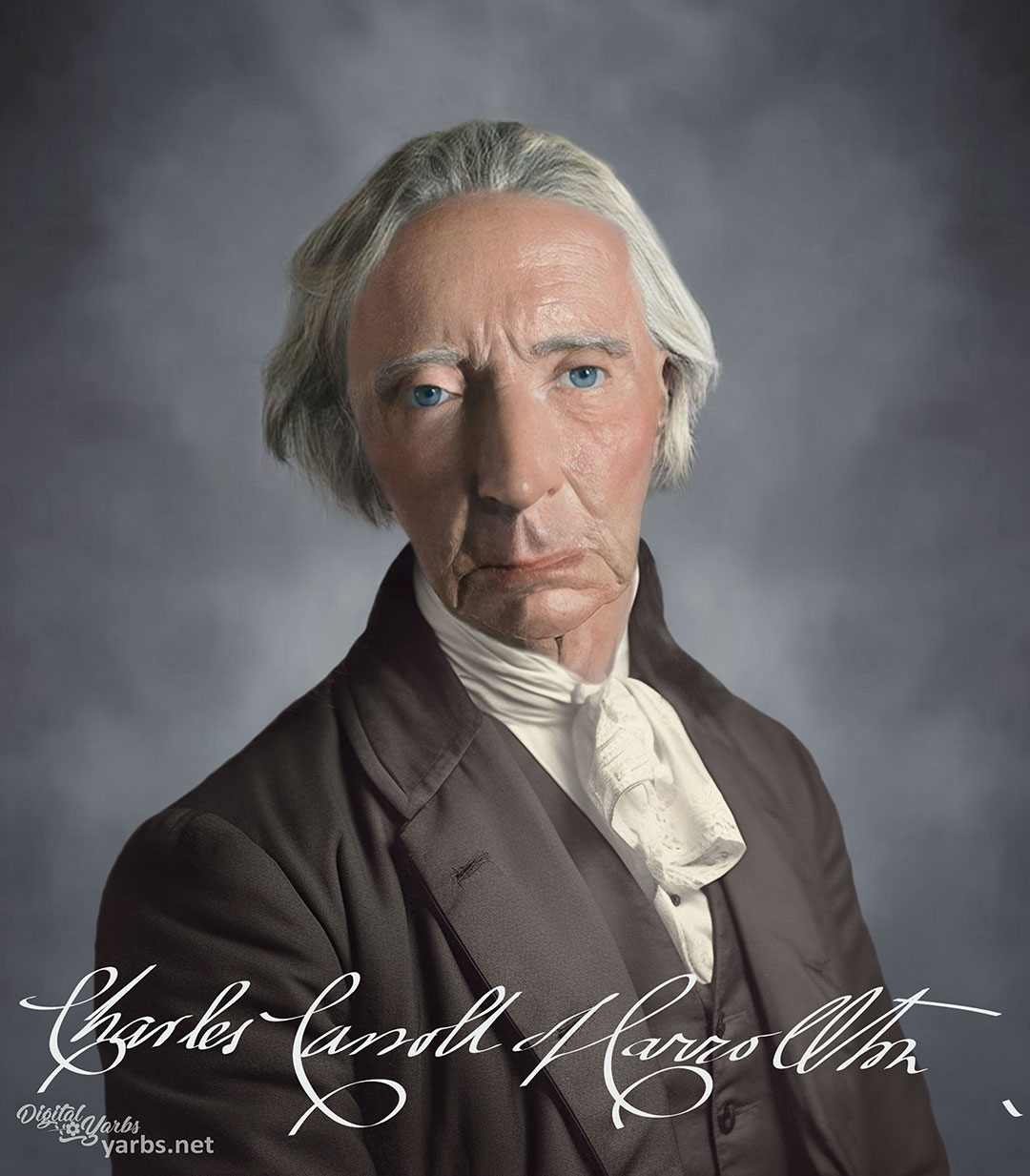 Born in Annapolis, Maryland, Carroll inherited expansive agricultural domains, solidifying his status as the wealthiest figure in the American colonies when the flames of the American Revolution ignited in 1775. At that juncture, his personal coffers brimmed with a reputed 2,100,000 pounds sterling, a staggering equivalent of $375 million.
While from 1781 to 1800, Carroll dutifully served in the Maryland Senate, his trajectory took him to the inaugural ranks of Maryland's representatives in the United States Senate. Yet, in 1792, he relinquished his seat, bowing to a Maryland law that barred individuals from concurrently occupying both state and federal offices. Upon retiring from the public sphere, Carroll continued to shape history by playing a vital role in the establishment of the Baltimore and Ohio Railroad.